Process Payment via Vonigo Pay through Credit Cards
Follow
This article provides an overview of how to process payment via Vonigo Pay through manual payment using credit cards.
In this article:
Overview
Vonigo Pay provides a manual payment method that utilizes credit cards. This method requires the details of your customer's credit card.
Process Payment via Manual Payment
To process payment via manual payment in Vonigo Pay:
Select Invoices on the main navigation menu.
Click the invoice for which the payment has to be made. It will redirect to the selected invoice ID page.
Click the Payment button next to the Invoice button on the Invoice ID page.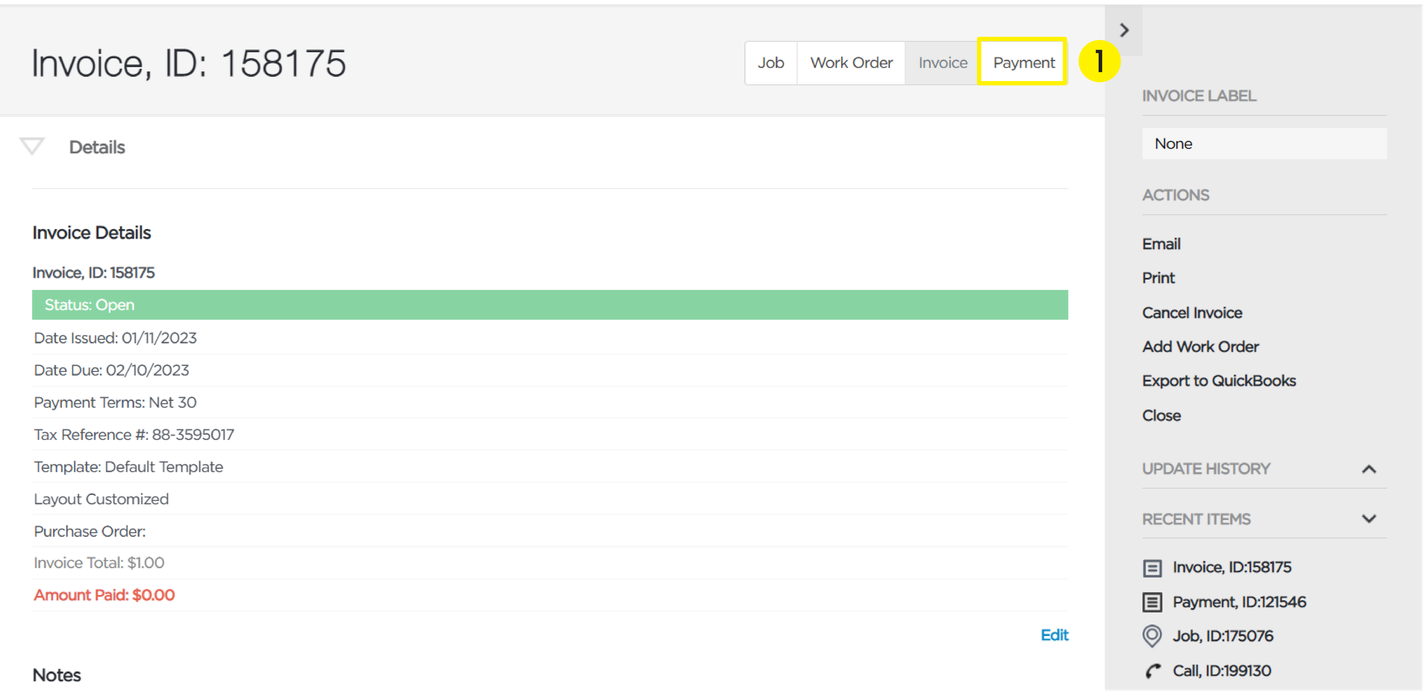 It redirects to the Payment page, click Add New Payment under the ACTIONS menu.
Specify the Payment Method. We have selected American Express as an example of a Payment Method.
Field
Description
Client

The customer's name.

Paid To
The merchant's name.
Payment Method

*

The method of payment.
Date Received

*

The invoice received date.
Payment Amount

*

The amount of the required payment.
Notes
The notes for the payment.
Click on Add New Payment under ACTIONS from the panel on the right.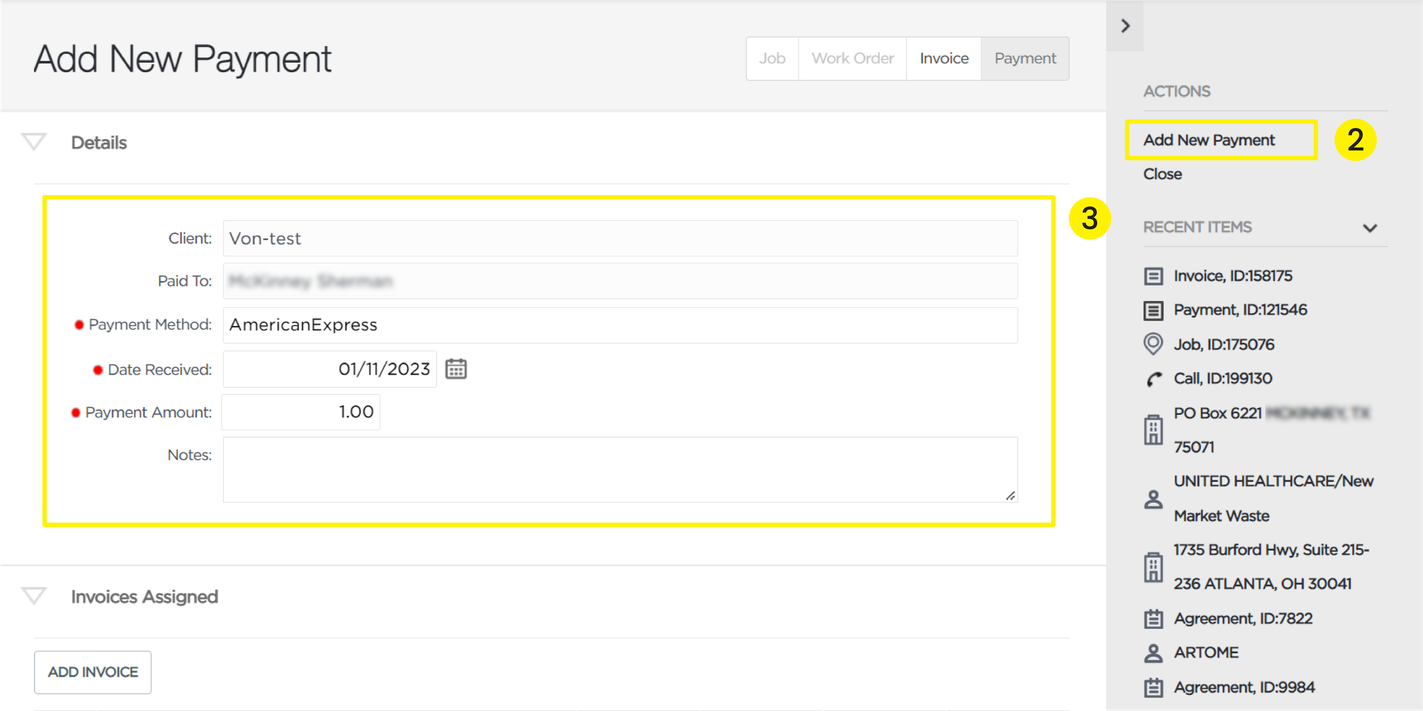 After filling in the required fields, click Vonigo Payments on the right side under the PAY VIA menu.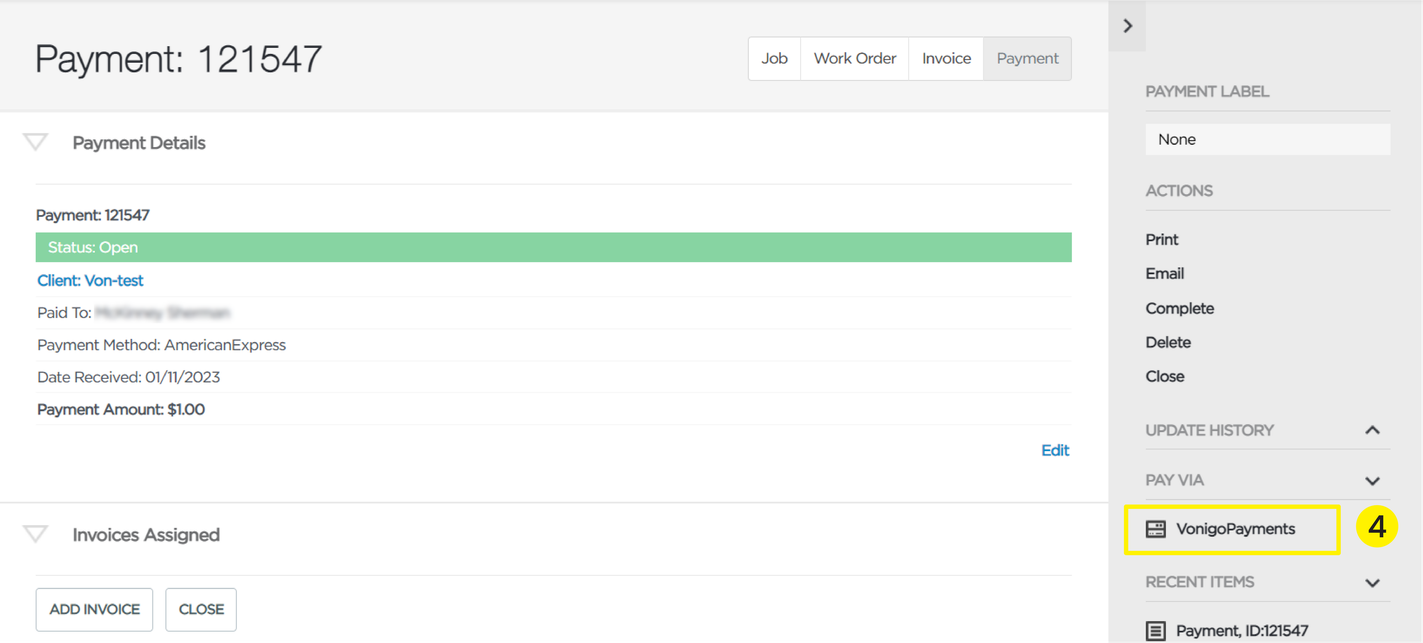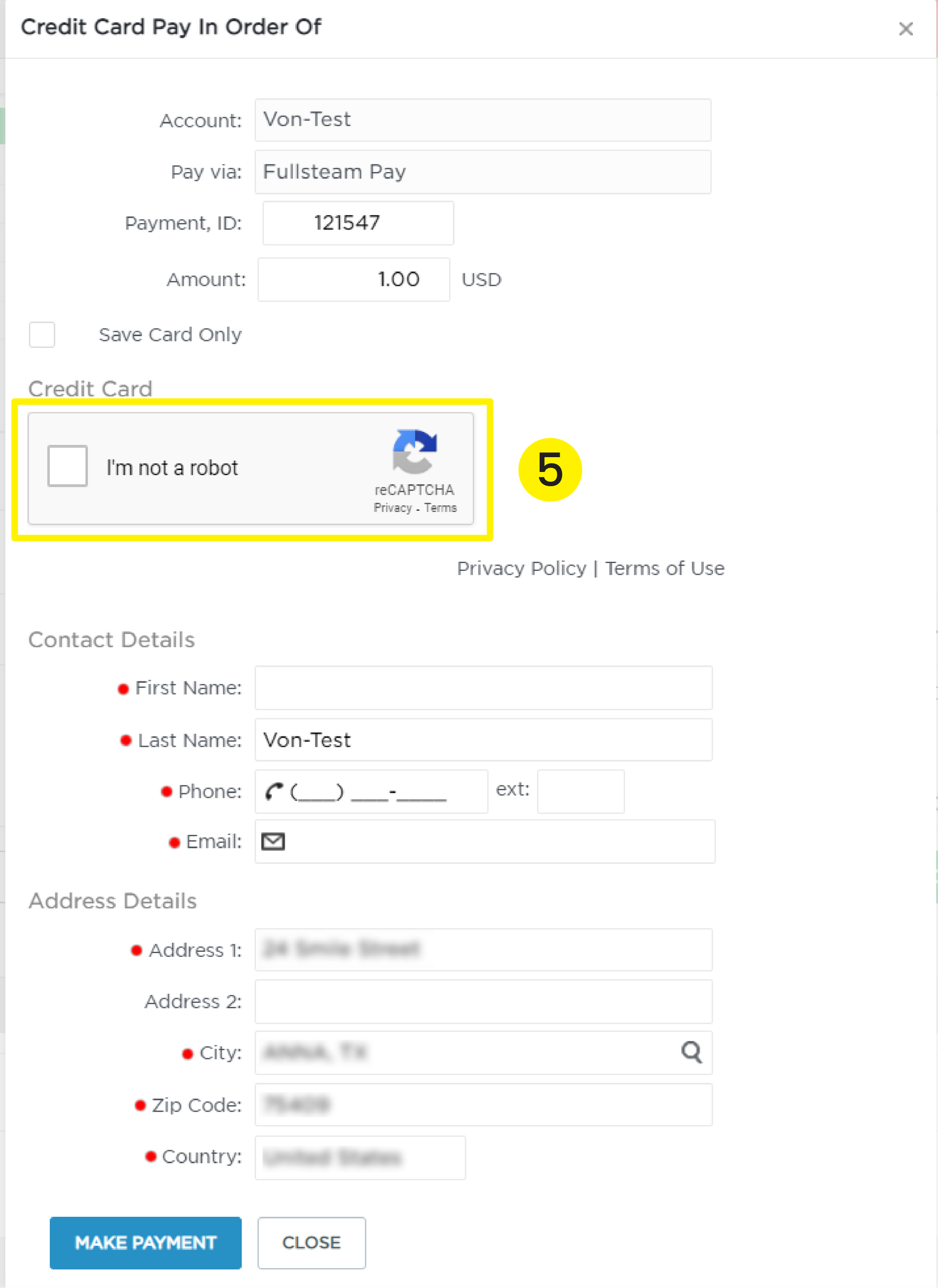 It will open up the Vonigo Pay Template. Ensure that the required fields are filled with accurate information:
| | |
| --- | --- |
| Field | Description |
| Card Number* | The card number of your customer. |
| CVV* | The CVV of your customer's card. |
| Expiry Date* | The expiry date of your customer's card. |
| First Name* | The first name of your customer. |
| Last Name* | The last name of your customer. |
| Phone* | The phone number of your customer. |
| Email* | The email address of your customer. |
| Address 1* | The address of your customer. |
| City* | The city of your customer. |
| Zip Code* | The zip code of your customer. |
| Country* | The country of your customer. |
Click the Make Payment button to process the payment.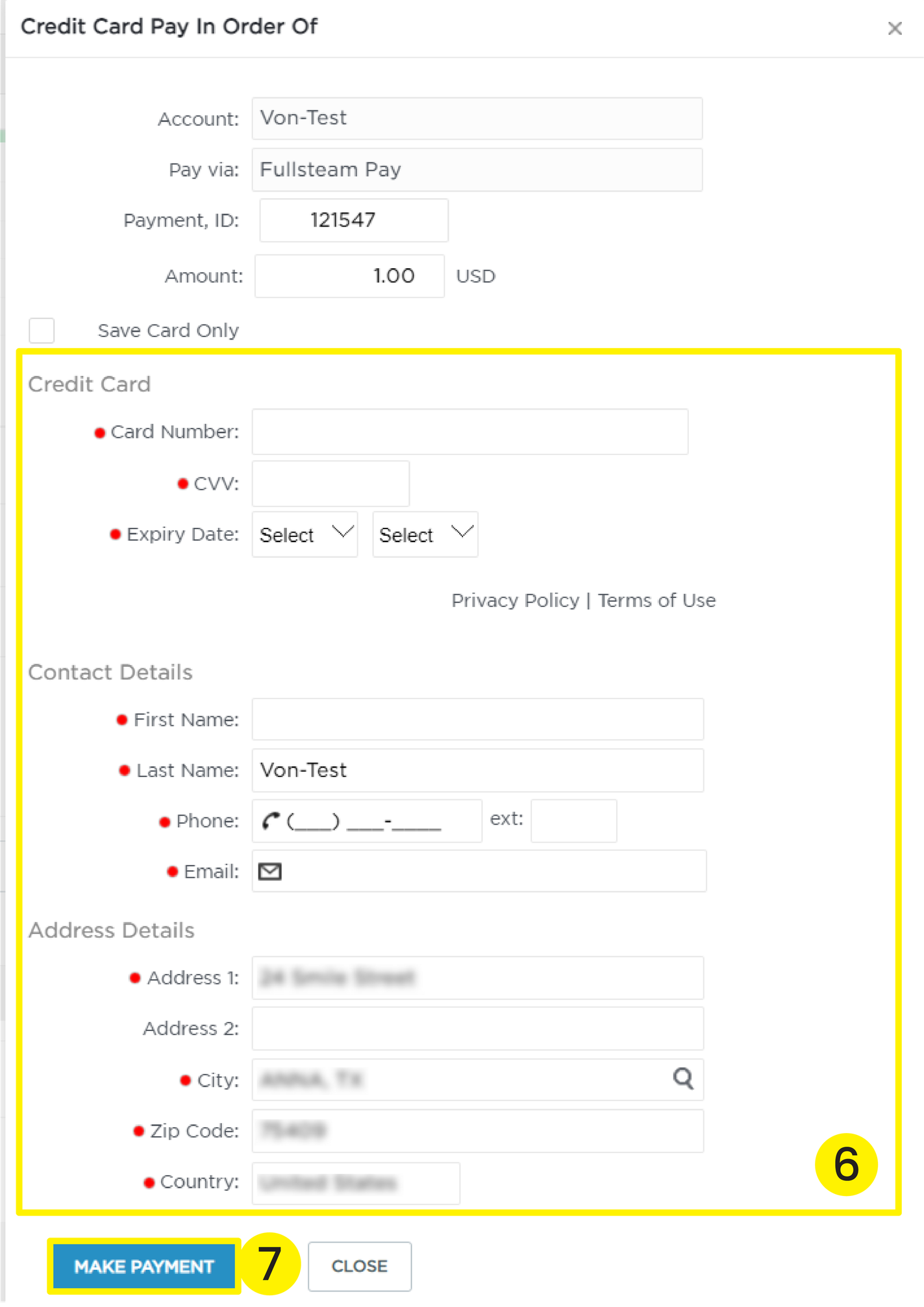 Note: Once the transaction is successful, the card details will be saved on Vonigo Pay for any future transactions.
The funds should reach your bank account in two business days.