Vonigo Pay - Process Payment via the Online Payment Page
Follow
This article provides an overview of how to process payment via Vonigo Pay through the Online Payment Page.
In this article:
Overview
Vonigo Pay provides an Online Payment Page as a way to process payments. The Online Payment Page will send an email template that sends the invoices to your customer.
Process Payment via Online Payment Page
To process payment via the Online Payment Page in Vonigo Pay:
Select Invoices on the main navigation menu.
Click the invoice for which the payment has to be made. It will redirect to the selected invoice ID page.
Click Email on the right-side panel under the ACTIONS menu.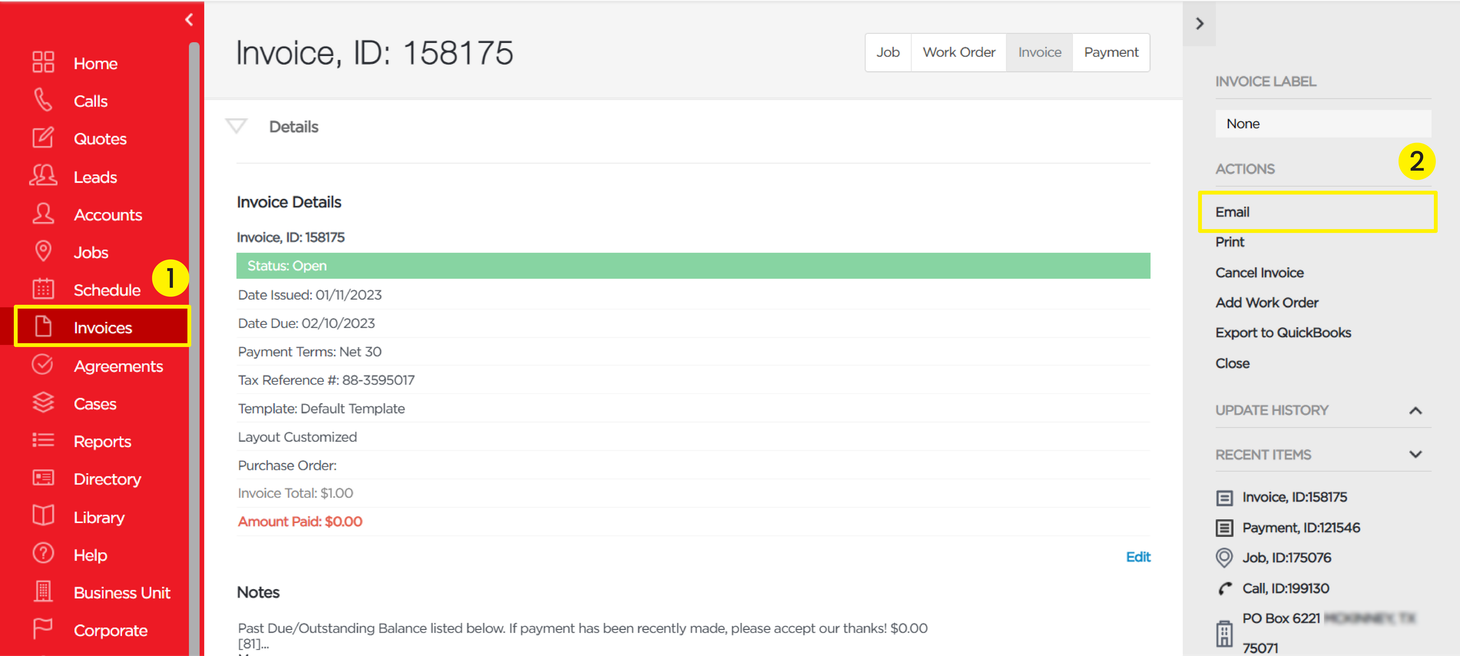 It redirects to the Online Payment email template, specifying the following fields:
Field
Description
To

*

The customer's email.
Subject

*

The subject of the email.
Click Send to send the invoice email to the customer.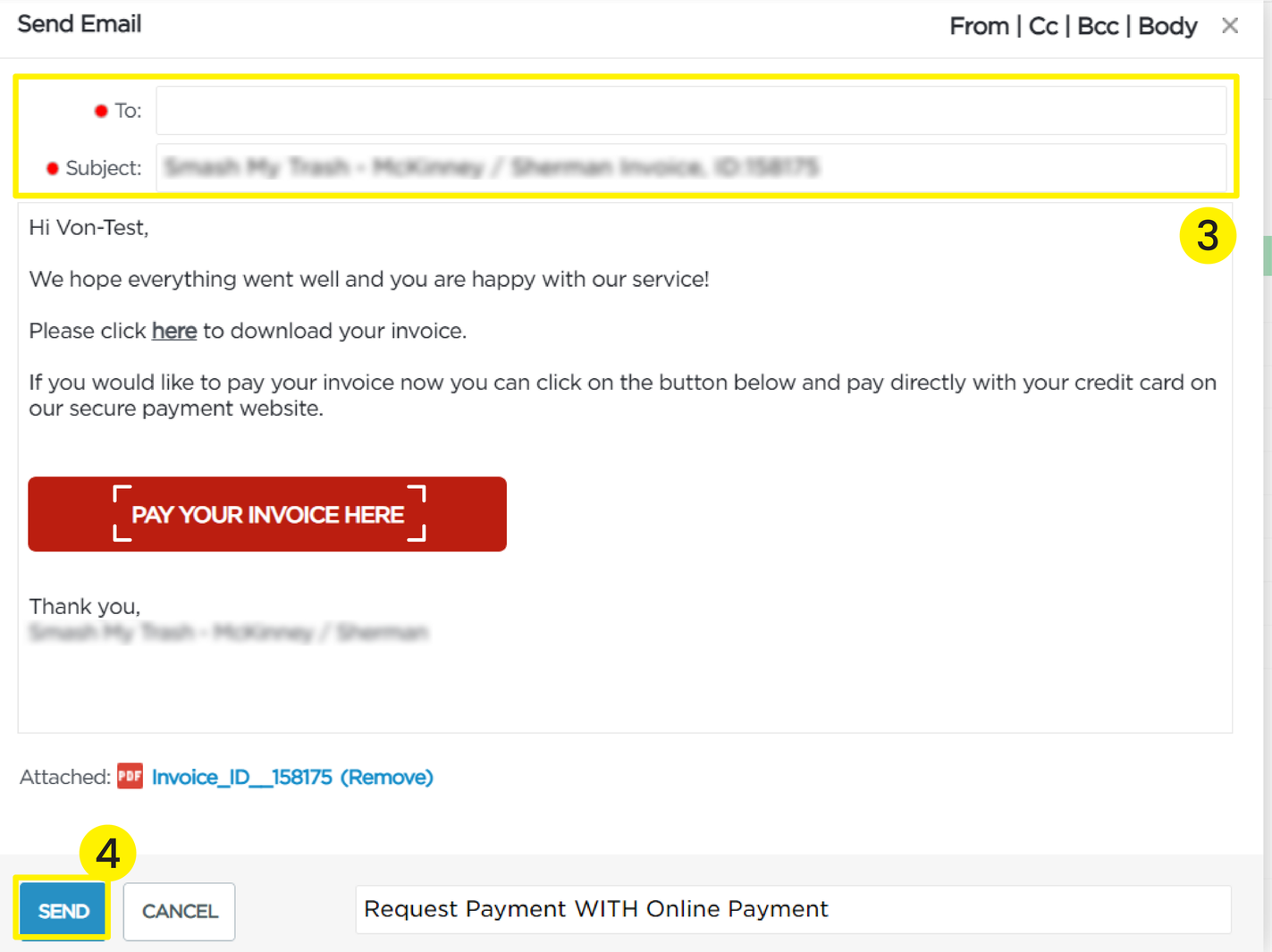 Note: To complete the transaction, the customer must click the Pay Your Invoice Here button on the received email. The customer will receive an email confirmation after the payment has been processed.
The funds should reach your bank account in two business days.