Troubleshooting - Native Mobile App - Clear Cache
Follow
If you have any issues with Vonigo mobile app on iOS or Android, clearing the app's cache may help to resolve the issues.
Note: You need to re-login after performing this step. Please backup your login credentials before performing this step.
In this article
Android
Go to Settings.

In the Search Bar, type "Vonigo".

Tap Vonigo.

Tap Storage.

Tap Clear Cache.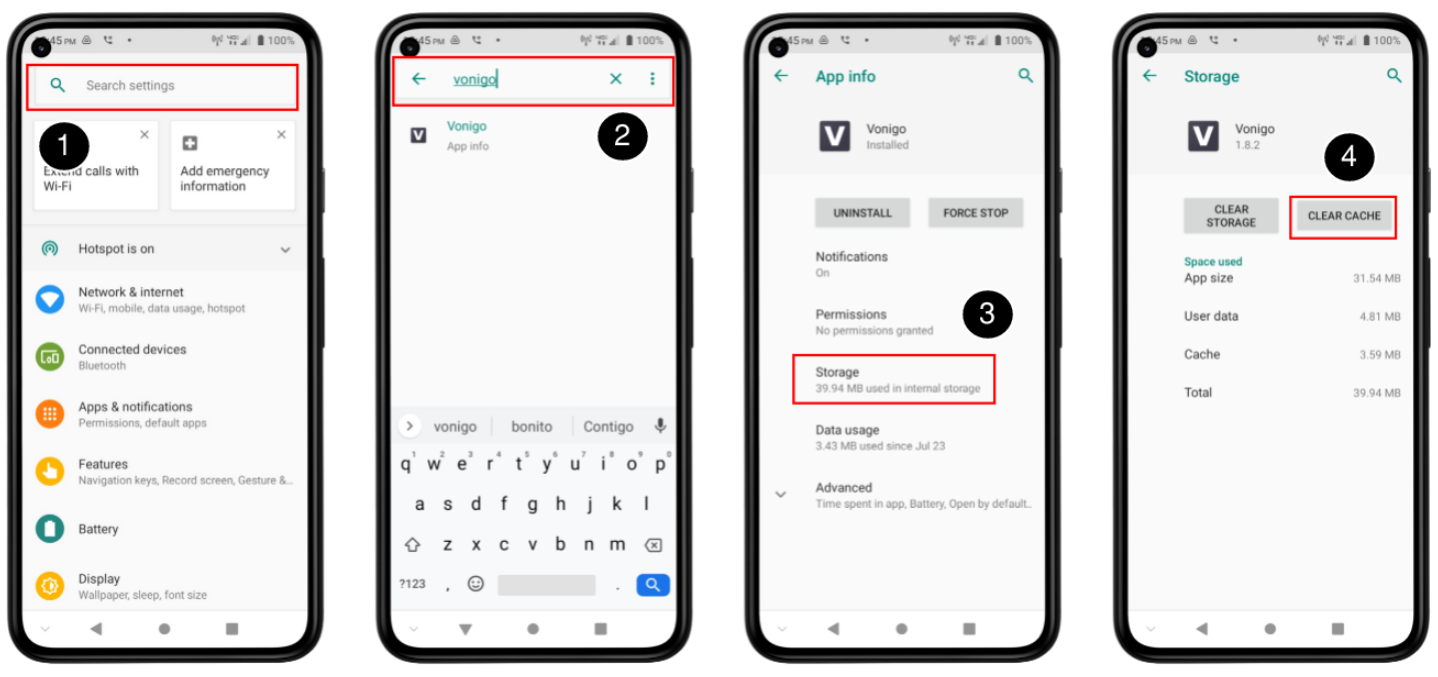 iPhone
On iPhone, you need to uninstall and re-install Vonigo app to clear the cache.
To uninstall:
Hold Vonigo app on your iPhone screen.

Tap Remove App.

Tap Delete App.

Tap Delete.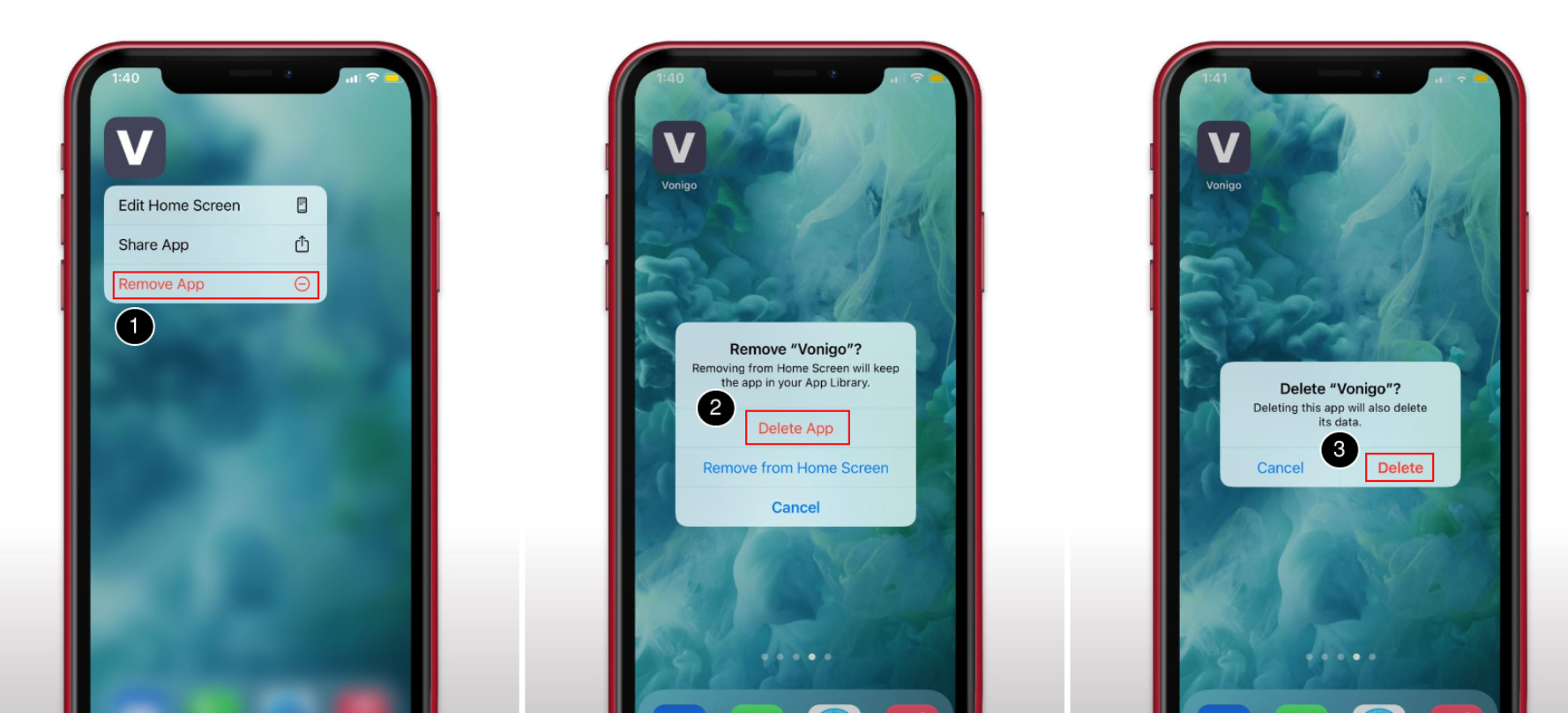 To re-install:
Go to App Store.

In the search bar, type "vonigo".

Tap search.

Tap cloud image to download and install the app.