Setup - Price List - Franchise - Default Taxes
Follow
This article provides how to apply different axes to the line item charges if the line item taxation is activated.
Setup The Line-Item Taxation
To activate the Line item Taxation:
Contact the Vonigo Customer Success Team to activate the Line-Item Taxation option.
Setup Business Unit Taxes
Please refer to this link here to set up Business Unit Taxes.
Business Unit Price List
To configure the Business Unit Price List:
Navigate to Business Unit

Select Price List, under Pricing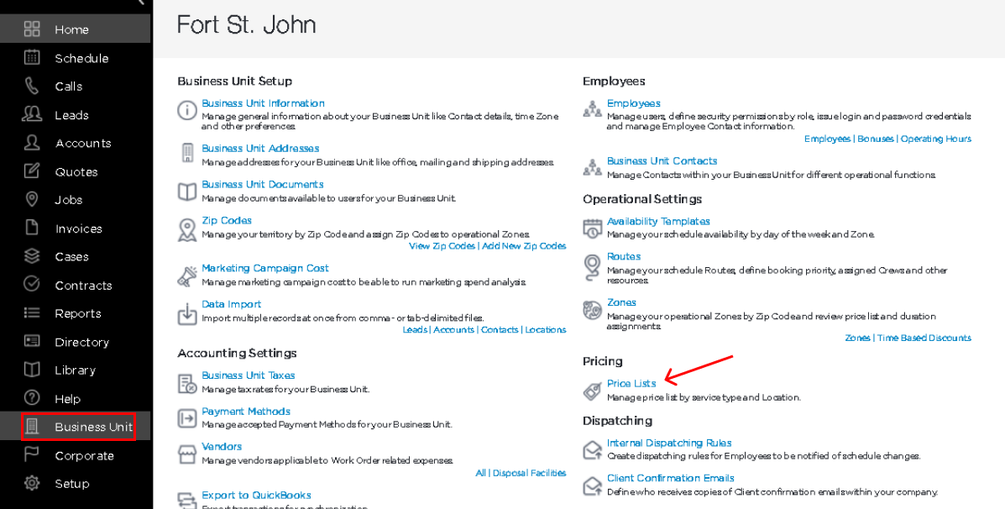 Click on the respective price list and open price list details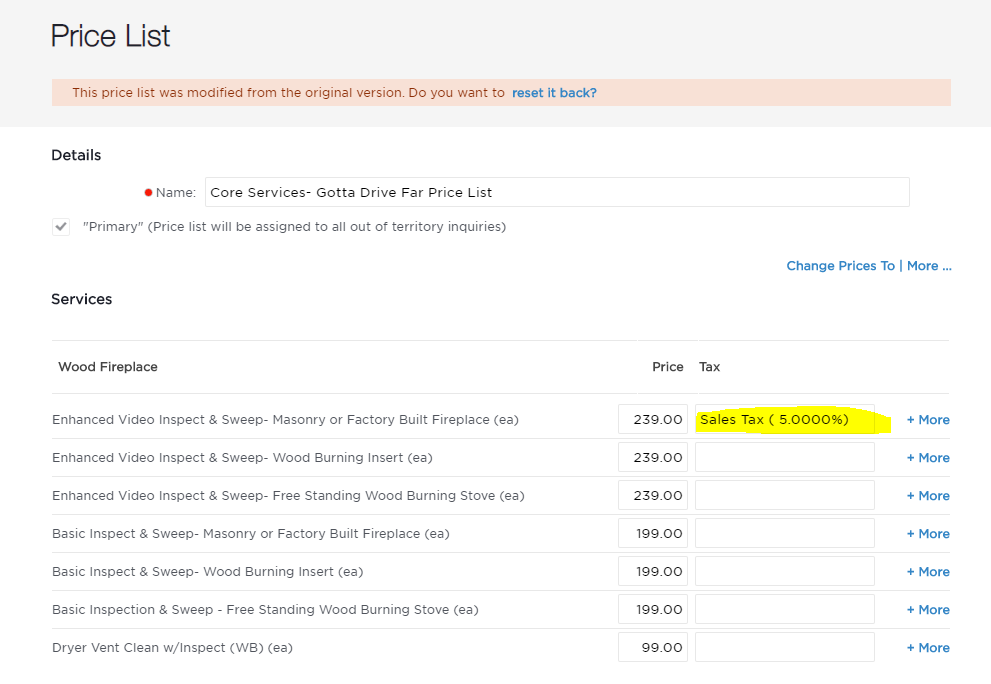 Note:
There might be more than one price list set up for an individual service type to configure taxation comprehensively. Every price item in every price list would have to be assigned to the respective taxation.
If the tax group is assigned, no tax will be applied.