Activate QuickBooks Desktop For Business Unit
Follow
This article provides an overview of how to activate QuickBooks Desktop for Business Unit.
Activate QuickBooks Desktop
To Activate QuickBooks Desktop:
Contact the Vonigo Customer Success Team to activate QuickBooks Desktop
To activate the QuickBooks Desktop for Business Unit:
Navigate to Setup

Select the Prices & Finance

Under the Chart of Accounts, select the Exceptions

A new window that displays the Business Unit will appear.

Check the Business Unit that you want to modify by Click the "Use QuickBooks Desktop" on the right panel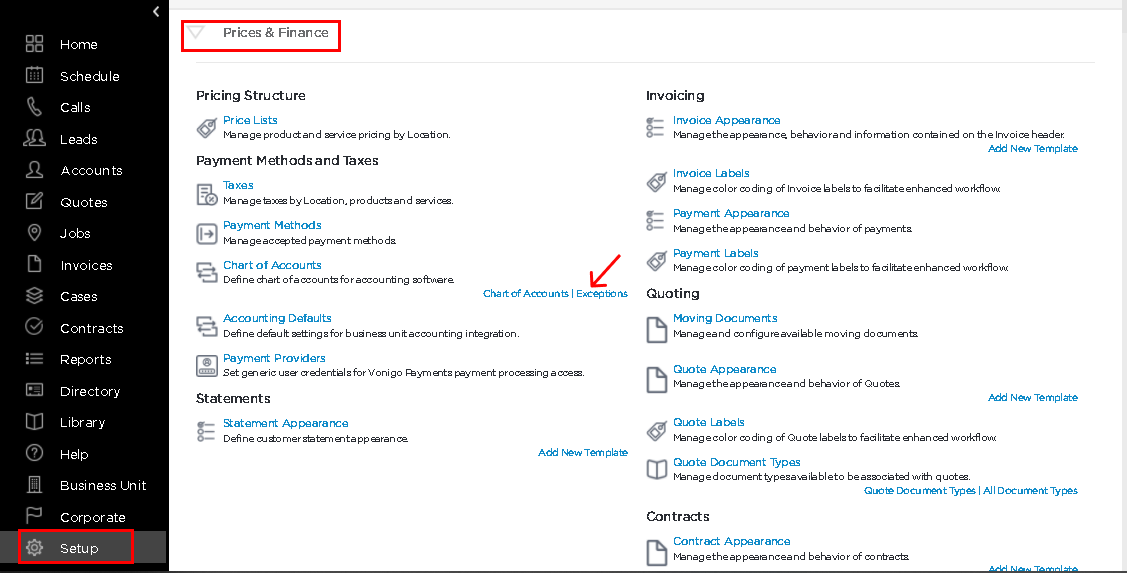 Note:
Check that the Chart of Accounts names and account numbers are identical in QBO and Vonigo.
Check that the Vonigo business unit (franchise) taxes match the taxes set up in QBO.
Additional Settings
Verify that the Additional Settings are set correctly, including the discount, invoice, and tips accounts.
Web Connector
Simply follow the procedures in Integration Setups on the Vonigo Interface to activate the QB to Web Connector:
Navigate to Business Unit

Under the QuickBooks Integration Setup

Click the Integration Setup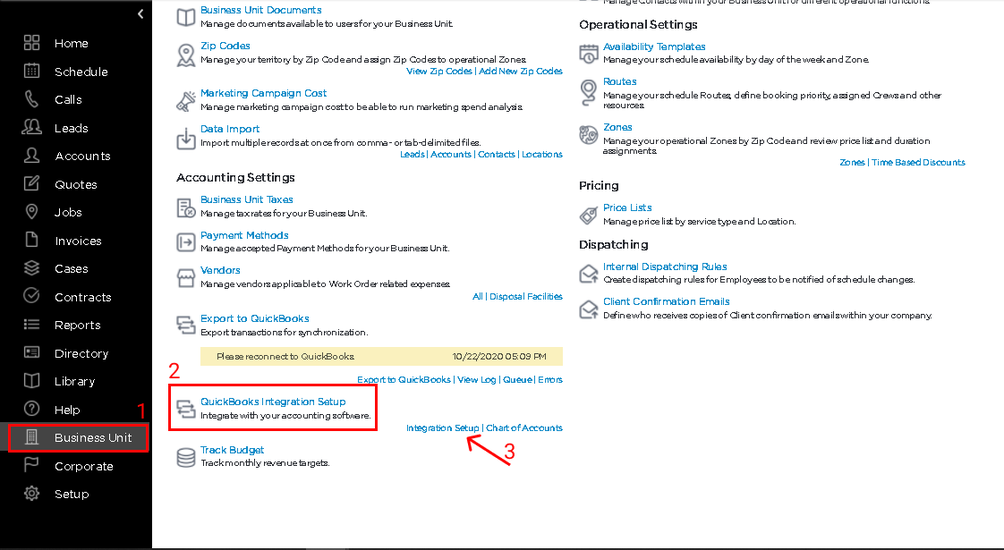 Note: A single Business Unit (Franchise) can have only Desktop or Online active at the same time. If the client switches from Online to Desktop, they need to reset the QB Integration.