Accounting - Chart of Accounts (COA) Setup
Follow
This article provides an overview of the functionality description, allowing the integration of COA with the accounting system of the client's choice. In addition, a description of the available configuration options.
The Chart of Accounts (COA) Setup
To set up the Chart of Accounts (COA), simply follow the steps below:
Navigate to Setup

Select Prices & Finances

Click the Chart of Accounts

A new window containing the full chart of accounts will appear after clicking the COA link

On the Edit Account section after clicking an account, it allows creating deleting and editing existing COA Items.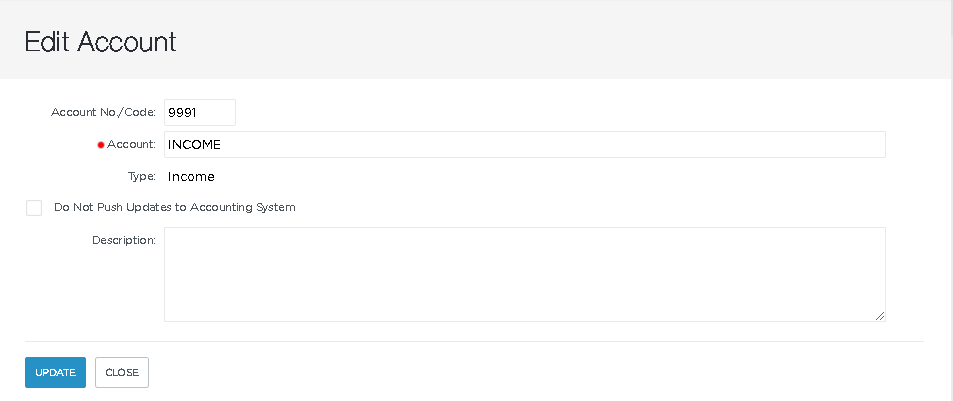 Note: Corporate COA settings are the same for All 3 Accounting systems Vonigo currently integrates QBO, QBD, Xero.
Restricting COA
Although COA is generic it can be restricted on a franchise per franchise basis. We have an option to restrict the accounts that are sent over to QuickBooks or Xero. When Base COA Only is checked, the accounts that are synced are:
Income

Current Liability

Undeposited Funds

Accounts Receivable.
In addition to that from the abovementioned list, ONLY COA associated with the current franchise price list and assigned to the actual invoices will be moved over.

Restricting Services Types
The system allows restricting assignment service types to the franchises and as a result, limiting actual price list items list and COA exposed to the QB or Xero synchronization. This is relevant in multi-franchise environments, you may want to filter out which income accounts appear for which franchise (or business unit).
Service Item
COA has to be assigned to a service item in order to move line items for Invoices Quotes and Sales Receipt
In order to assign COA to price items go to the Corporate price list:
Navigate to Setup

Select the Prices & Finance

Click on the Price Lists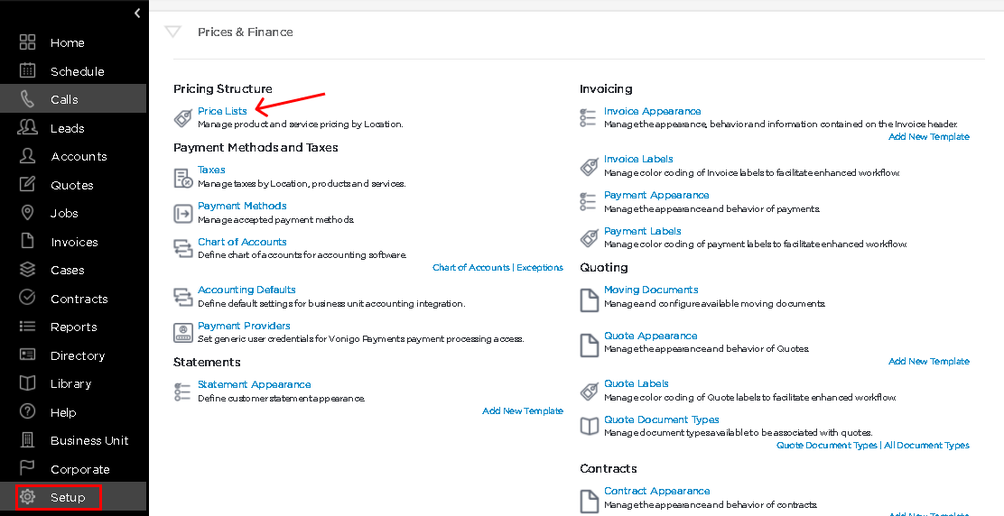 Select a relevant price list

Click on edit against a price list item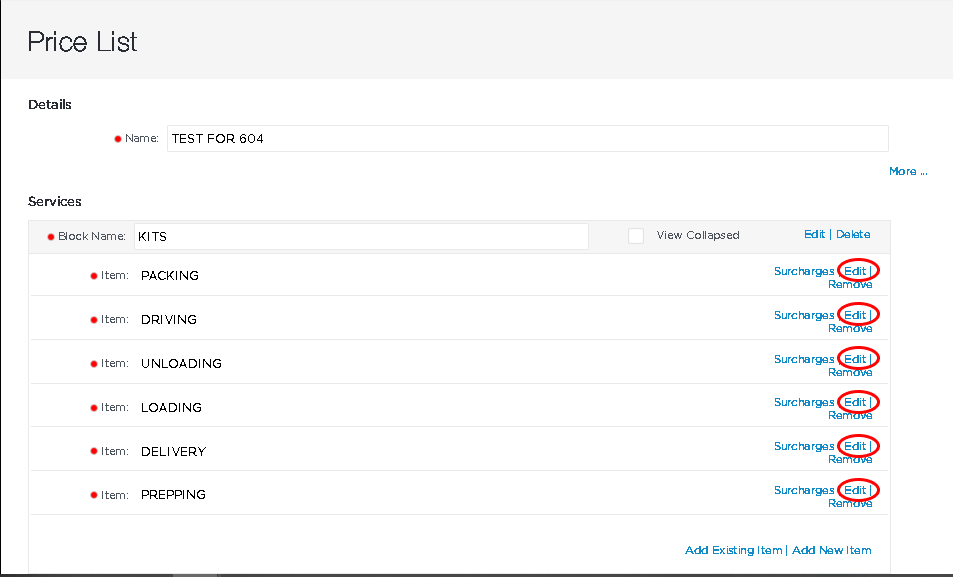 Open price item and adjust COA

Note:
Only designated account types can be associated with a service item.

By default, only Income accounts can be associated with a service item.

Enabling Currently Liability accounts to be associated with a service item that can be activated on the back end. (Tips)
Note: Designated income (or current liability) account must first be linked with a service item before it will appear in the franchise-level COA. The Vonigo Team will link the account on their end.
Franchise Setup
To set up for the franchise, please refer to these links below: